Delivery info & Terms
---
International shipping

Europe Union - Delivery to all 28 countries of the European Union.
Austria, Belgium, Bulgaria, Croatia, Cyprus, Czech Republic, Denmark, Estonia, Finland, France, Germany, Greece, Hungary, Ireland, Italy, Latvia, Lithuania, Luxembourg, Malta, Netherlands, Poland, Portugal*, Romania, Slovakia, Slovenia, Spain*, Sweden, United Kingdom
*The consignment can not be delivered to the islands which are customs areas (Canarias, Acores, Madeira, etc). The delivery costs of not successful delivering a shipment are borne by the buyer.
Worldwide - Currently, it is possible send parts only to the European Union countries mentioned above.
Delivery companies
We use for delivery these companies:

 GLS (General Logistics Systems Czech Republic s.r.o.)
https://gls-group.eu/CZ/en/home
GLS is primary delivery company for the majority of shipments. 
Parcel tracking:
https://gls-group.eu/CZ/en/parcel-tracking?match=

  Czech post (Česká pošta, s.p.)
https://www.ceskaposta.cz/en/index
Czech post is used for smaller parcels, especially to 1 kg because of cheapest delivery costs.
Track&Trace:
https://www.postaonline.cz/en/trackandtrace
Payment possibility

Bank Transfer - SEPA (or the Single Euro Payments Area) - cross-border Euro bank transfers. Payment in EUR.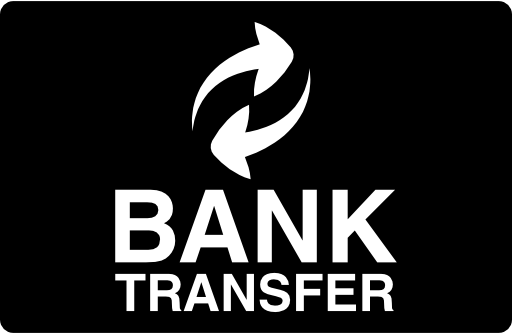 | | |
| --- | --- |
| Bank: | Československá obchodná banka, a.s., Slovakia |
| IBAN: | SK1975000000004022513171 |
| BIC/SWIFT: | CEKOSKBX |
| CURRENCY | EUR |
No fees for transfers, cheapest postage. Wait for the payment instructions please!


PayPal - We will send you PayPal request, when your order is ready.
Fee for transfer by PayPal is 3,4% from amount + 0,35 EUR)

Delivery costs
Final price for shipping is calculated after you select your products and place the order. We have to prepare order and get weight your package. Each order is unique and has a different dimension. Delivery costs for delivery by GLS or Czech Post are based on weight of shipment.We offer cheapest way for delivery, which is possible for weight of parcel to country of delivery.
For Bank Transfer payments we can offer cheaper delivery costs than with using PayPal. After the preparation of order, we will send you an proforma invoice with final delivery costs (usualy in a few hours or next working day). If you agree to the costs, you can make the payment. If the delivery costs are high, please request cancellation of the order by email: shop@jawaparts.com
Delivery costs (payment via Bank Transfer)
Zone 1: Austria, Croatia, Germany, Hungary, Poland, Romania, Slovenia
Zone 2: Belgium, Denmark, Estonia, Lithuania, Latvia, Luxemburg, Netherlands
Zone 3: Bulgaria, France, Ireland, Italy, Spain, United Kingdom
Zone 4: Cyprus, Finland, Greece, Malta, Portugal, Sweden
| | | | | | | | | |
| --- | --- | --- | --- | --- | --- | --- | --- | --- |
| Region | <1 kg | <3 kg | <5 kg | <10 kg | <15 kg | <20 kg | <25 kg | <30 kg |
| Zone 1 | 9,50 EUR | 10,00 EUR | 10,00 EUR | 10,50 EUR | 11,00 EUR | 12,50 EUR | 13,50 EUR | 13,50 EUR |
| Zone 2 | 11,50 EUR | 11,50 EUR | 12,50 EUR | 14,50 EUR | 15,00 EUR | 17,00 EUR | 19,50 EUR | 20,00 EUR |
| Zone 3 | 12,50 EUR | 16,50 EUR | 19,00 EUR | 21,50 EUR | 22,50 EUR | 24,50 EUR | 27,00 EUR | 27,50 EUR |
| Zone 4 | 12,50 EUR | 18,50 EUR | 21,50 EUR | 21,50 EUR | 31,50 EUR | 36,50 EUR | 46,50 EUR | 70,00 EUR |
Note.: With payment via PayPal delivery costs include also fee for PayPal transfer: 3,4% from amount + 0,35 EUR. Shipments weighing up to 0,5 kg can be calculated individually. Postage rates valid from 1.2.2018


---